PCT 2018 Day 104, August 4, Saturday
Start mile 2502.2
End mile 2527.4, creek near campsite
Miles walked: 25.2
Well now, which hiker broke the bridge?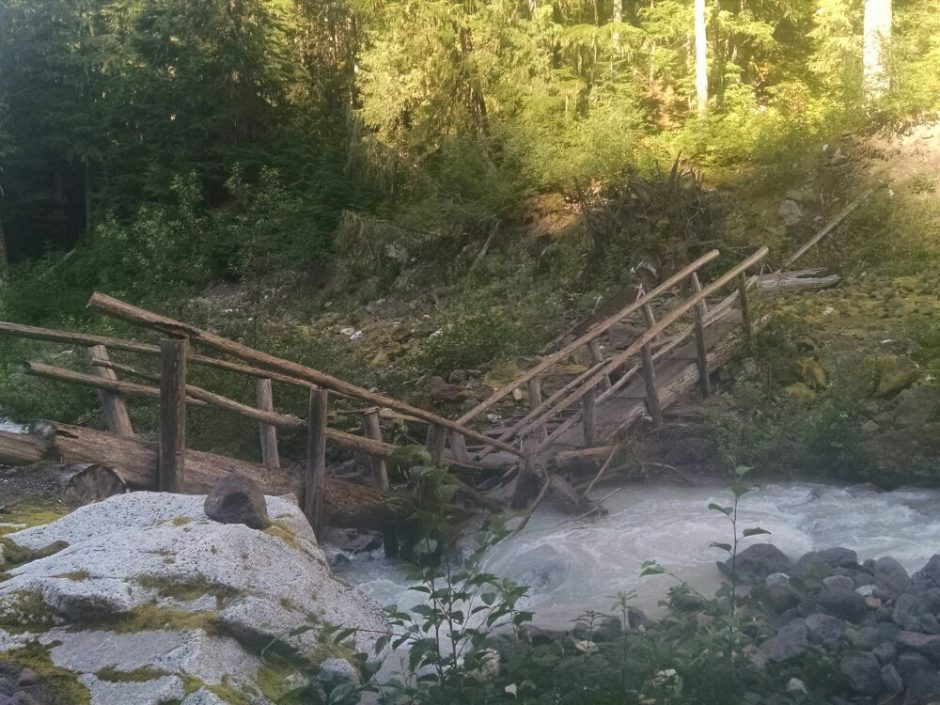 We still use it to get across. The trail today seems to be an obstacle course, with sections of thick overgrown plants, huge logs to climb over or under, and wet trails. And the elevation goes from 5.5k down to 4k, up to 6.5k, down to 3.3k, and back finally to 6k.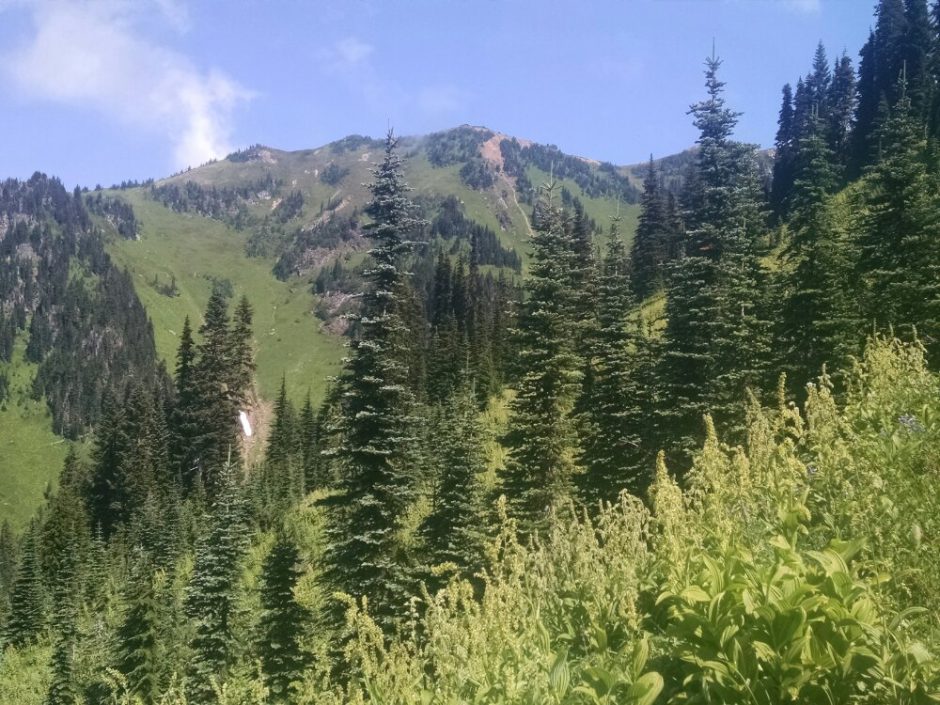 I forgot to mention the alpine ecosystem at high altitudes, seen for several days now, thick with wild#lowers and plants unfamiliar to us lowlanders.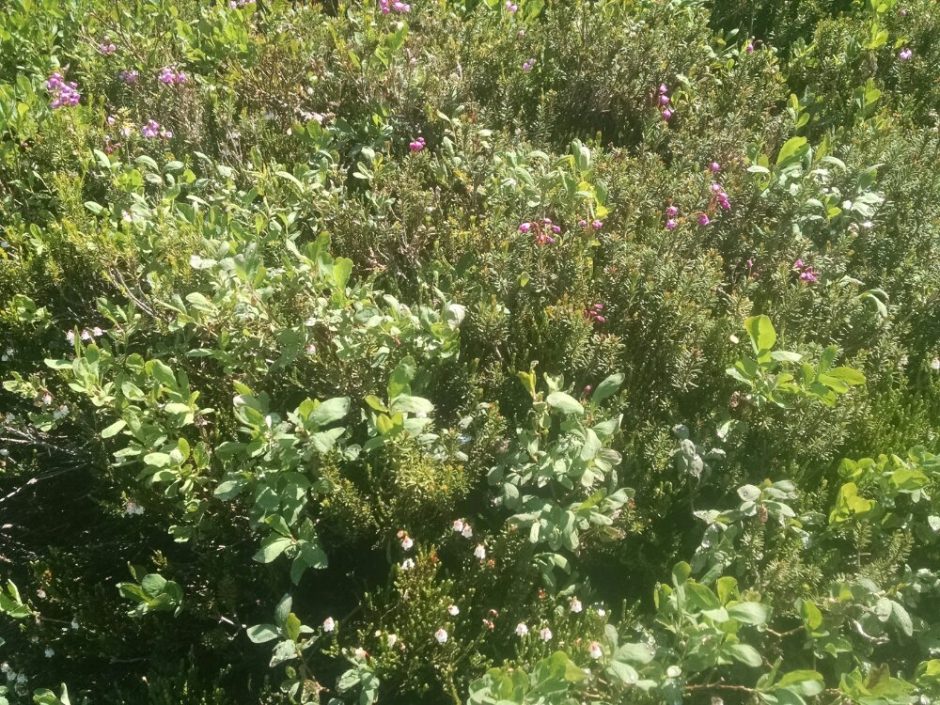 The views of green mountains and glacier mountains today rewards the long climbs.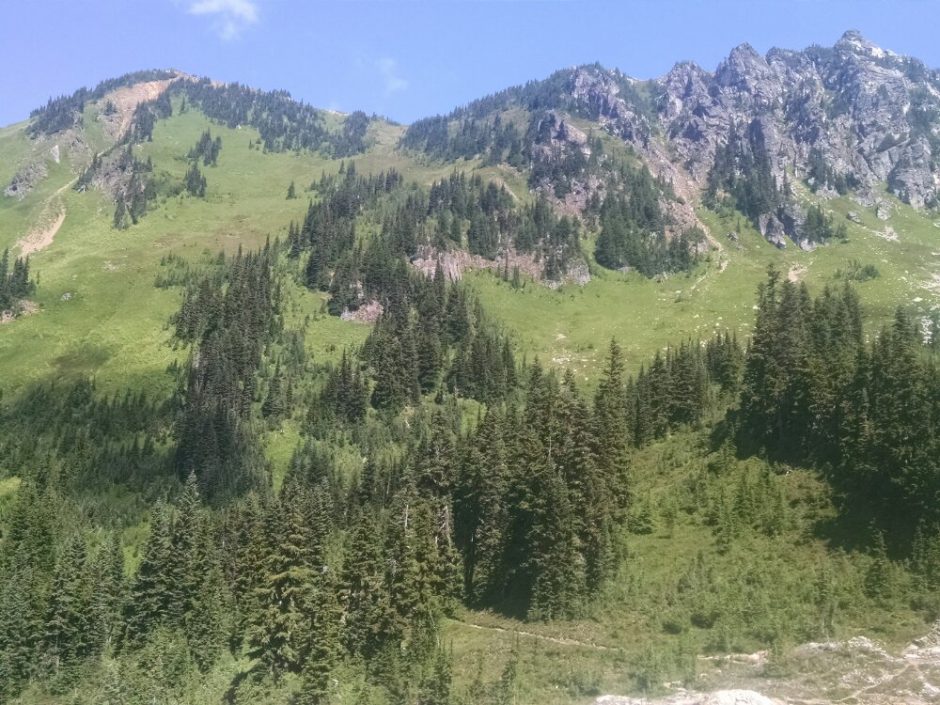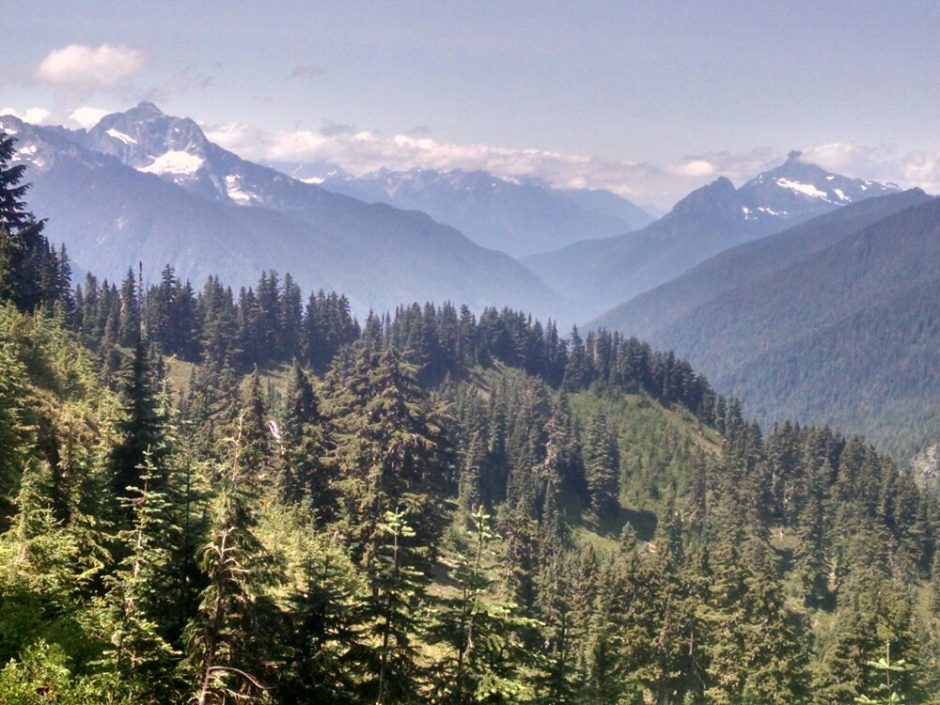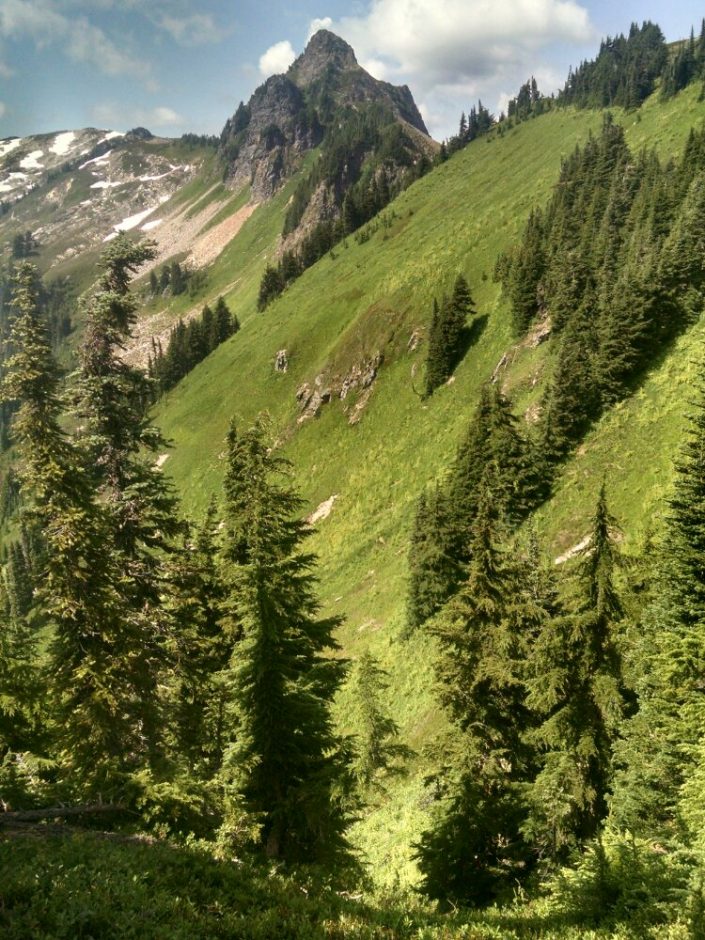 Mica Lake is still partially iced over, but I saw some campers thinking about a swim.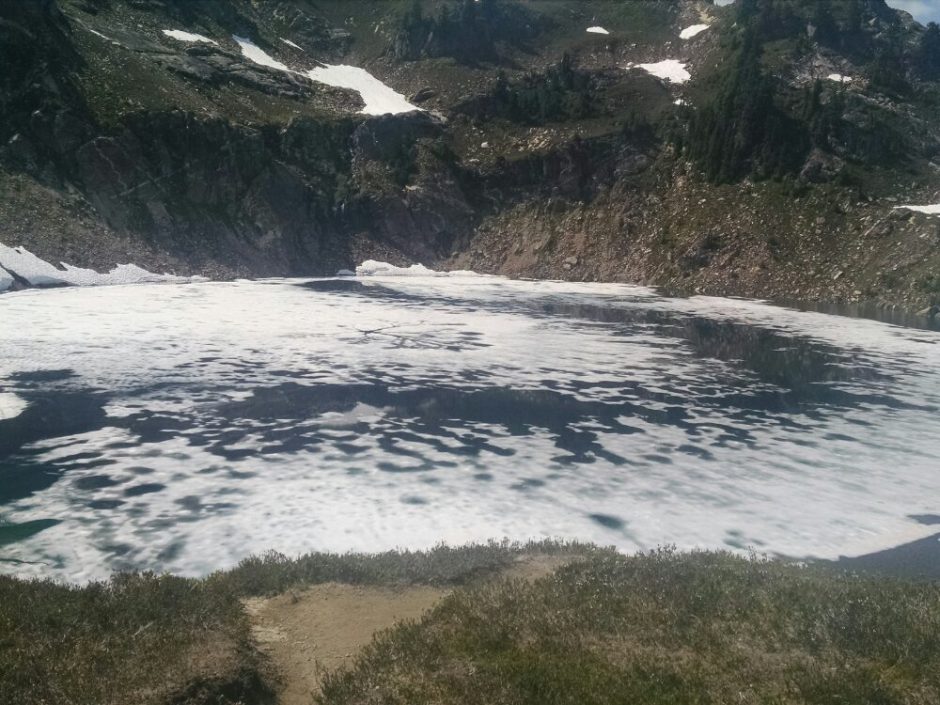 After climbing way down to Milk Creek and way up again, I get water at a creek and stop at a nearby campsite, with a view of Kennedy Peak and its glaciers.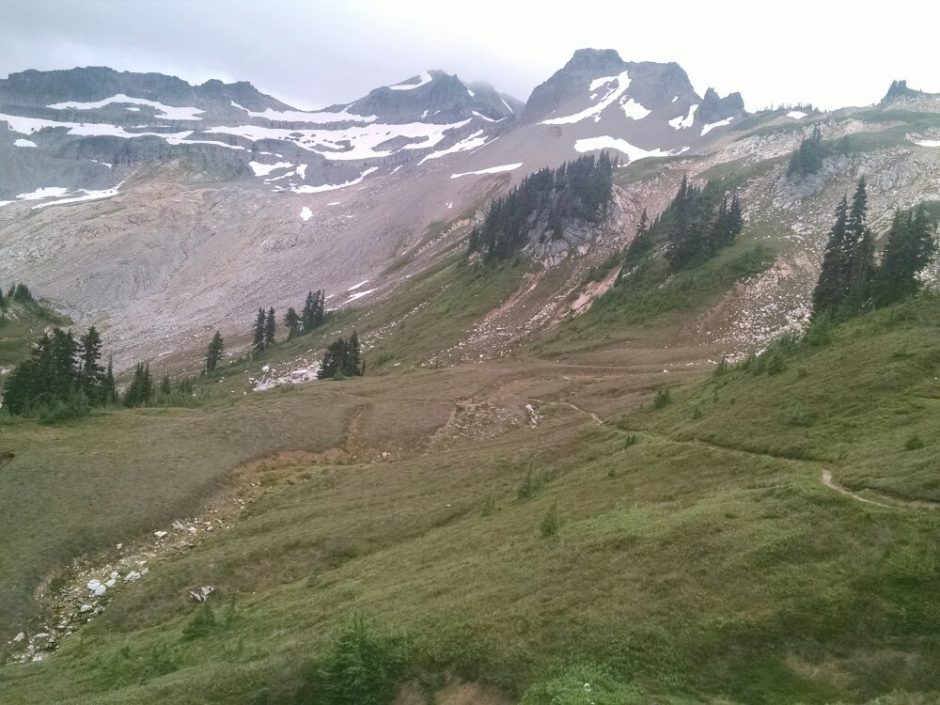 Camp is early because a thunderstorm threatens, with many flashes. The rain is mild, but will stay on the bushes and make tomorrow morning wet.
Today I struggled with an ingrown toenail, from a couple of days of wet-feet hikes and a stubbed toe. Finally, after several attempts, in early afternoon I managed to bandage the foot in such a way that it did not hurt every other step. That cost me some miles today.
For several mornings I have greeted Hot Sauce as he zooms by. He hikes faster, and is doing more miles each day, but we manage to overlap, and I start early and pass his tent, and then he catches up later, and we chat before he goes past. After today's low miles, I may not see him to discuss the possible re-route of the PCT that we hit tomorrow at Suiattle Pass, caused by the Bannock Lakes Fire.