PCT 2018 Day 6, April 28, Saturday.
Start mile 117 tiny campsite on mountainside trail
End mile 145, Mary's Place
Miles walked: 28
The path climbs gradually, until mid-morning water resupply at a big water tank at Mike's Place. I did not go down to talk to trail angel Mike Herrera, but he is known for making pizza daily for hikers.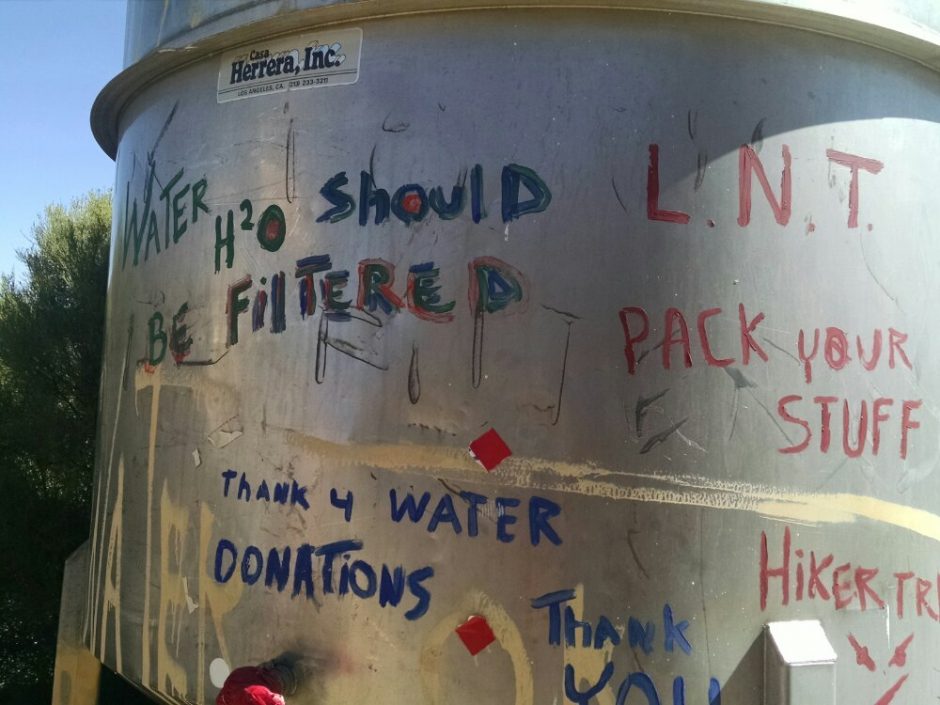 The elevation is getting high enough that heat is easing a bit. Terrain is back to plenty of rocks, but with more color, and reminds me of an Arizona hike. Smoke Break, Beehive, Puma, and Taco pass at different times, and we all end up at Mary's Place, a campsite set up by a trail angel.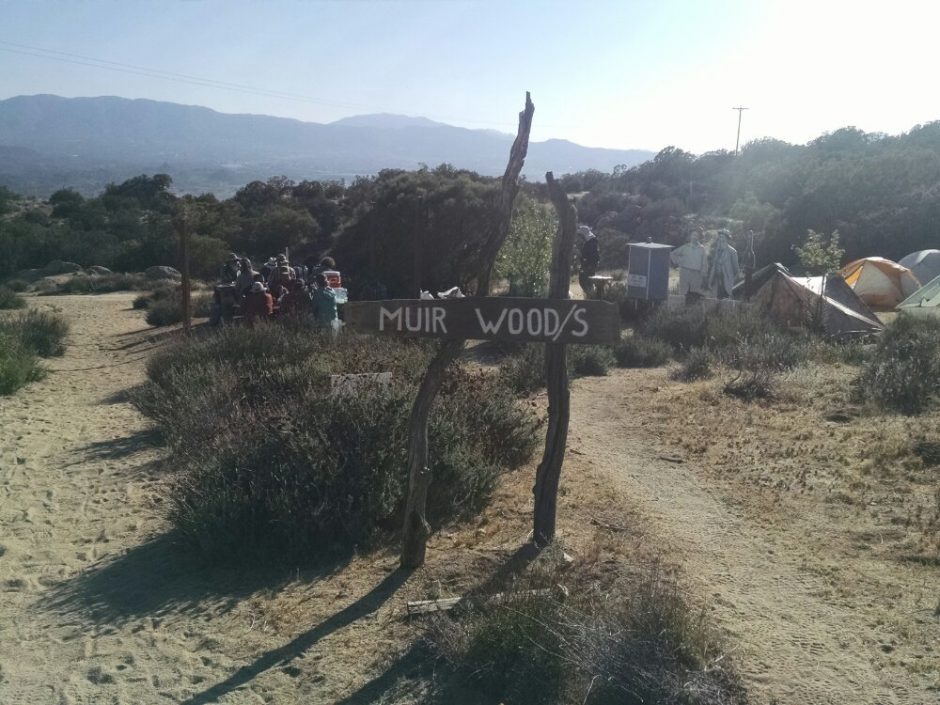 Several other hikers are there, including Emily and Vesuvius. Conversation and laughter ensue. Mary brings her dog to visit.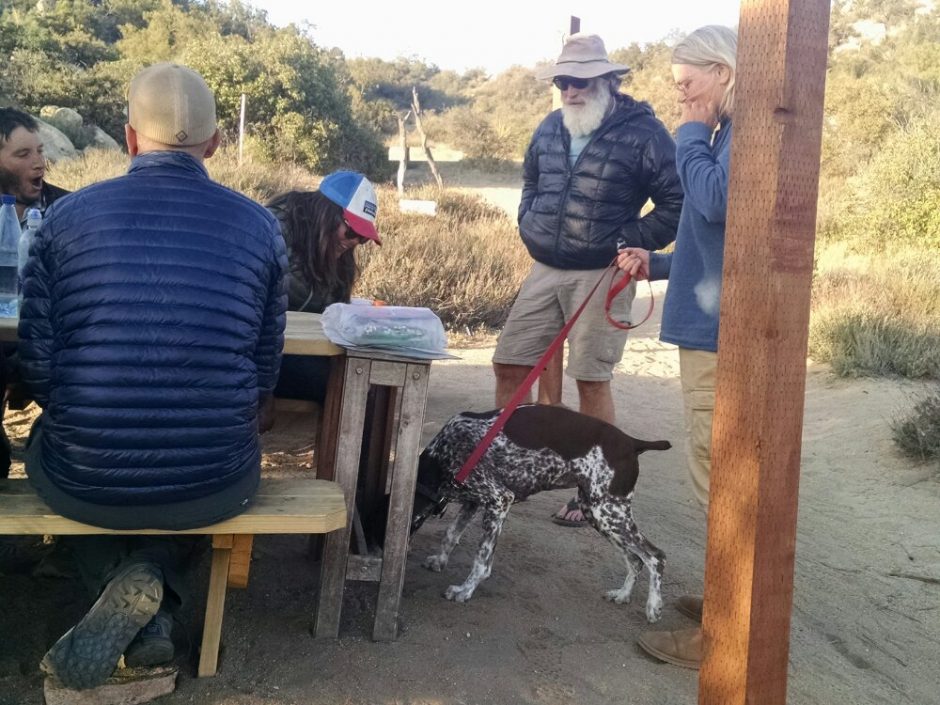 About 25 hikers stayed the night in tents or cowboy-camping.