NNML 2019 Day 1, June 10, Monday.
Start mile 0, Santa Fe plaza.
End mile 16, hilltop between Headquarters Well and Twelve Hundred Well.
Miles walked: 16
Departing from my daughter's Albuquerque apartment in the morning (trail name Literally) I hike to Downtown train station and take the Rail Runner to Santa Fe Depot.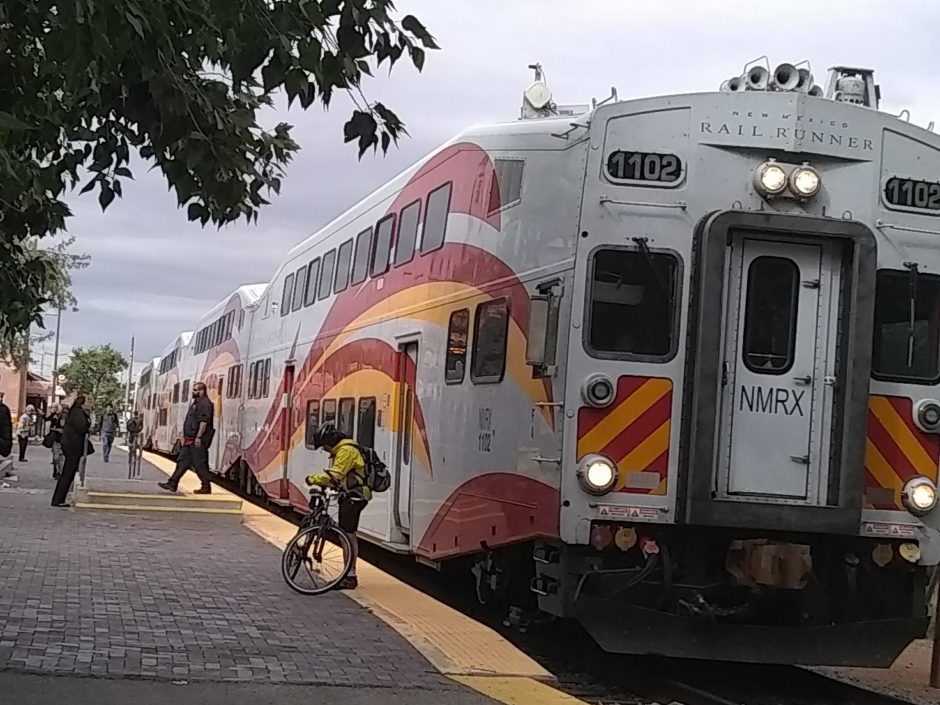 I join a walking tour Santa Fe of Santa Fe, given by the History Museum. We each wore little radios with earbuds, so the tour guide did not need to talk loudly for us to hear.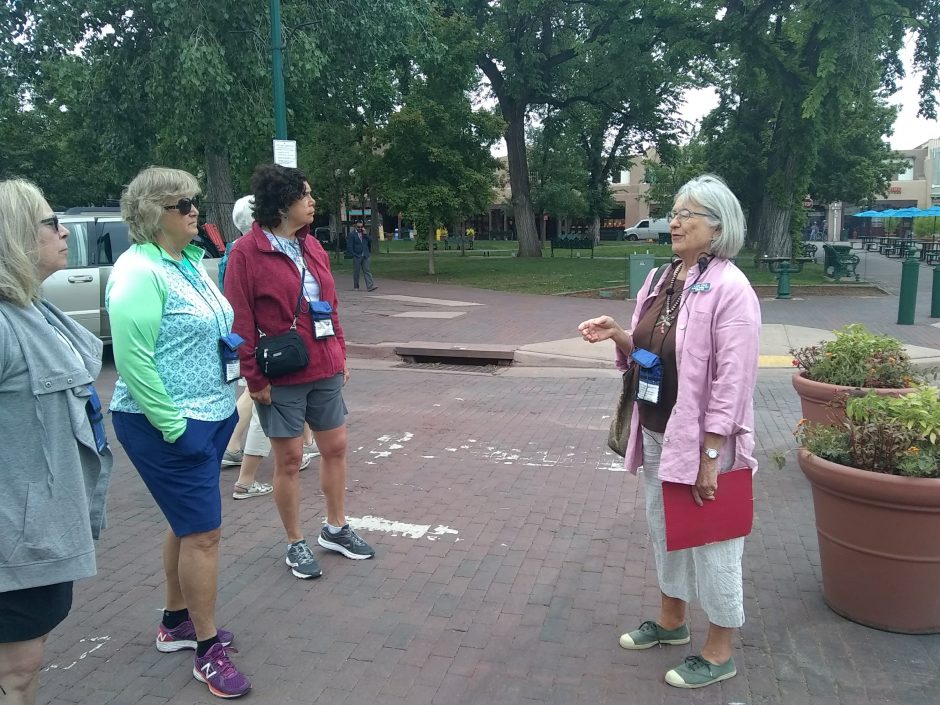 Continue reading "Santa Fe Start"